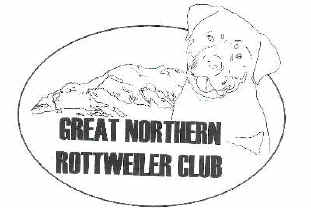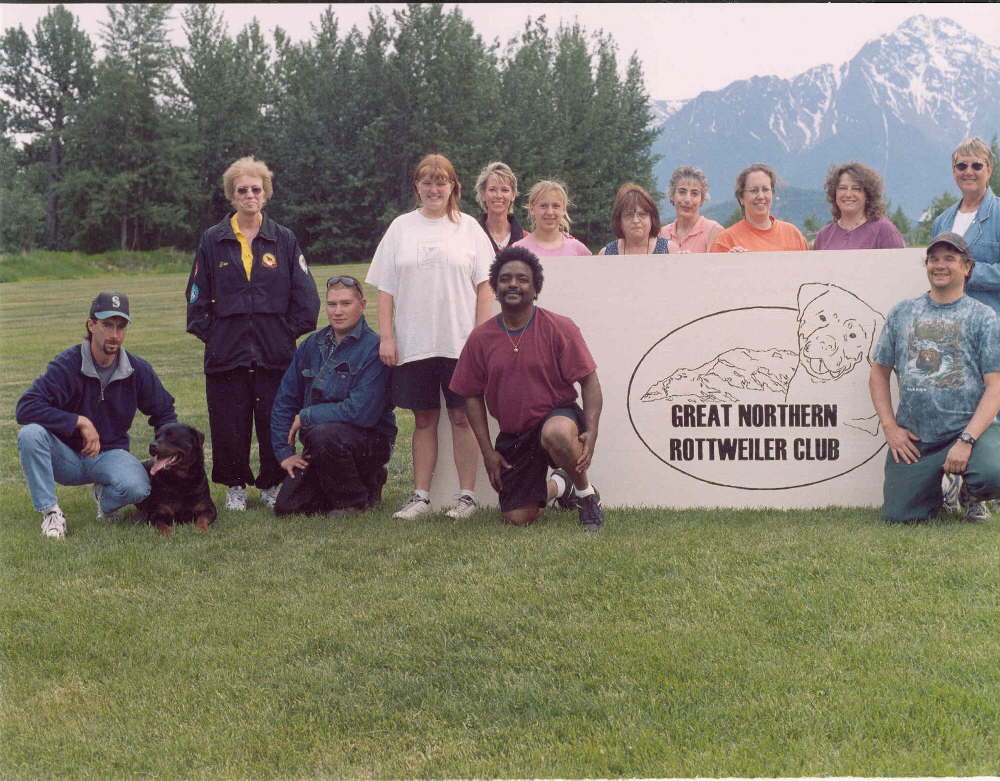 Great Northern Rottweiler Club Members with Judge Lucy Ang & Regional Director Dee Hernandez - June 2004 Sieger Show & BST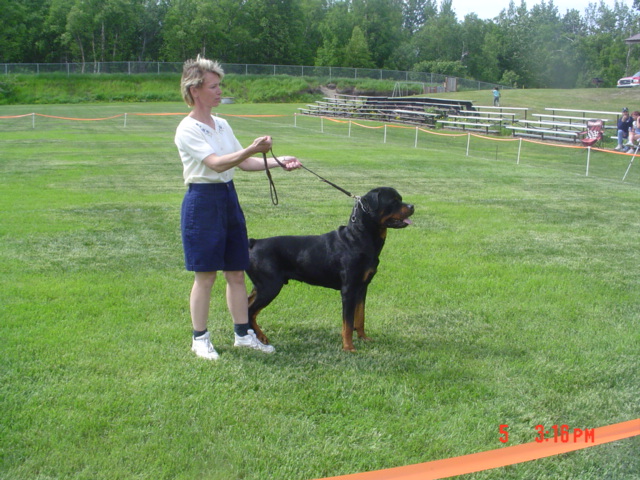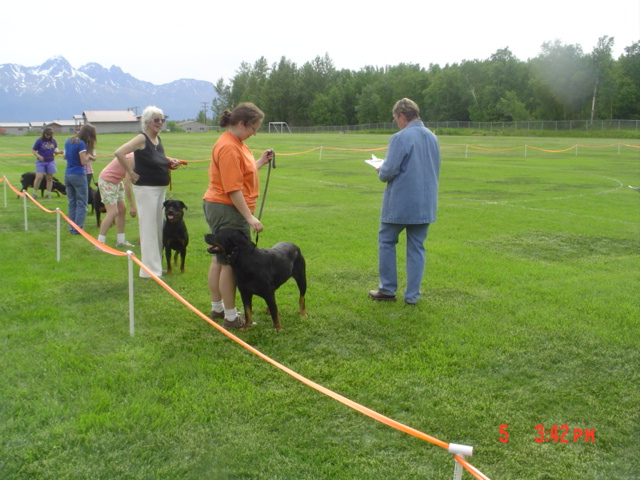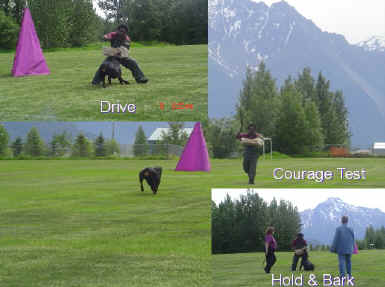 The Great Northern Rottweiler Club was formed in 2003 and developed for the purpose of preserving the Rottweiler breed in accordance with the ADRK breed and performance standards. Its parent club, the United States Rottweiler Club, is a National Organization whose membership is dedicated to the complete Rottweiler in character, conformation and working ability.
The goal of GNRC is to promote a positive representation of the Rottweiler within our community. By demonstrating well rounded, stable examples of the breed, we believe that proving the Rottweiler's versatility will help to educate others while diminishing the negative stereotypes endured over the past 20 years. In addition, we provide general information, training seminars and international style shows, held in conjunction with breed suitability tests (BST). The BST is an evaluation of a dog's temperament, character and working ability. It is designed to select those Rottweilers that are worthy of being bred and is recognized around the world as the standard in determining the soundness of the complete Rottweiler.
Check out the rest of our site for membership information, upcoming events, photos and more!

GENERATIONS OF WORKING DOGS: AM/CA CH Rott-Iron's Adam Bomb BH, AD, BST, SchH1 and his offspring: Brigitte's Precious Baby Bear, BST and Mephistopheles Devil's Charm, BST, BH