and check out our Photo Page 2 for more training photos
The Rottweiler is first and foremost a working dog. Used as a drover, draft dog and guard dog, the characteristics of endurance, strength, loyalty and intelligence combine to make a versatile dog able to perform in a variety of situations. Schutzhund combines obedience, tracking and protection work.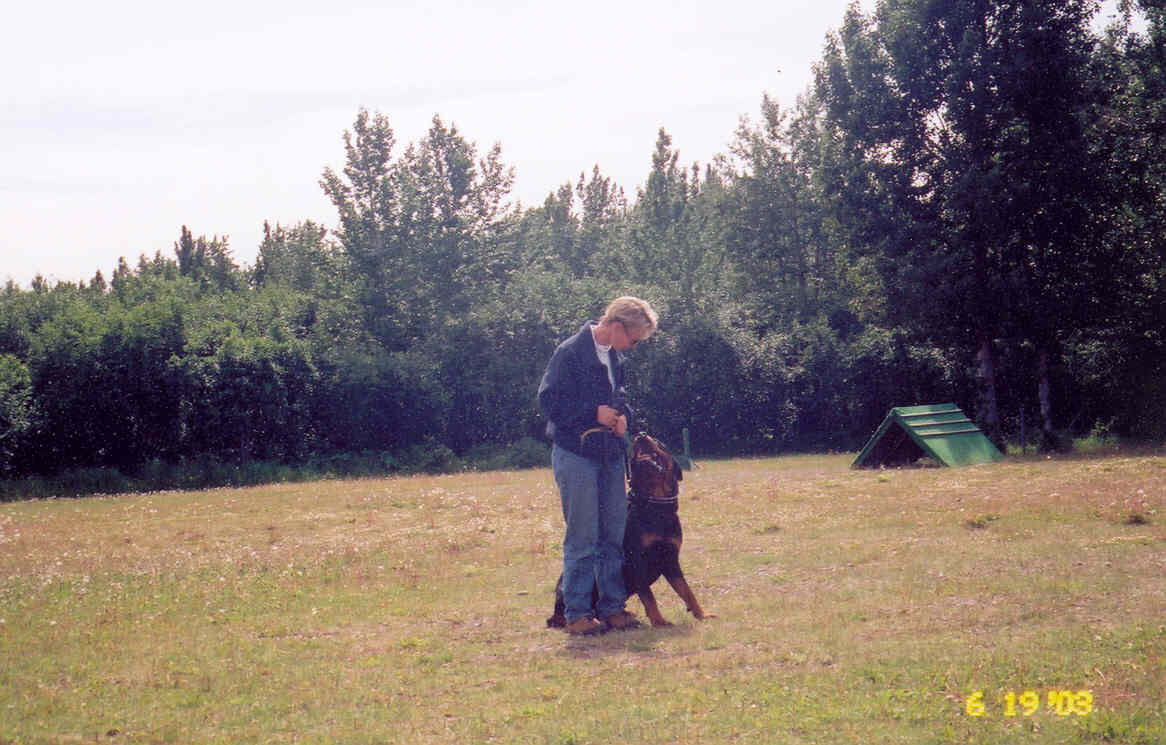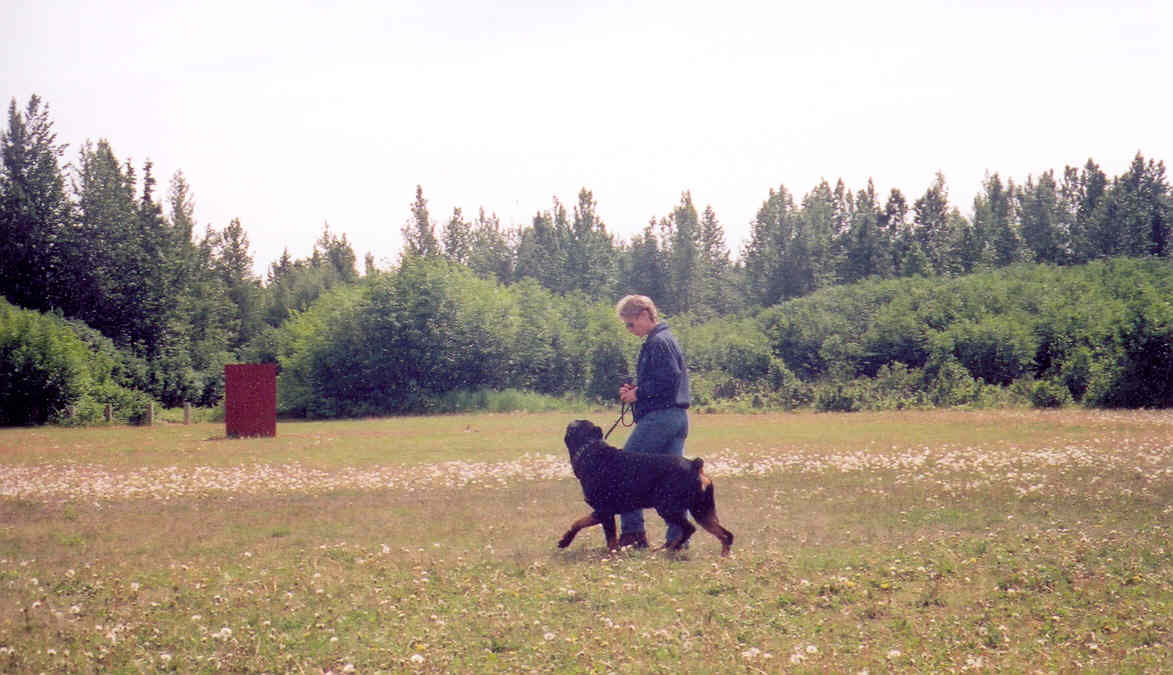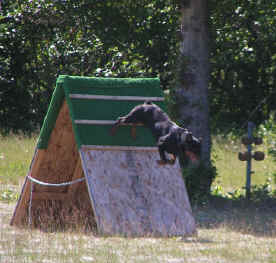 Obedience is the cornerstone of every activity in Schutzhund work. A solid foundation is necessary before involving a dog in tracking and protection. The BH (Begleithunde [Companion Dog] Obedience and Traffic Sure) is a good first step towards attaining a Schutzhund title.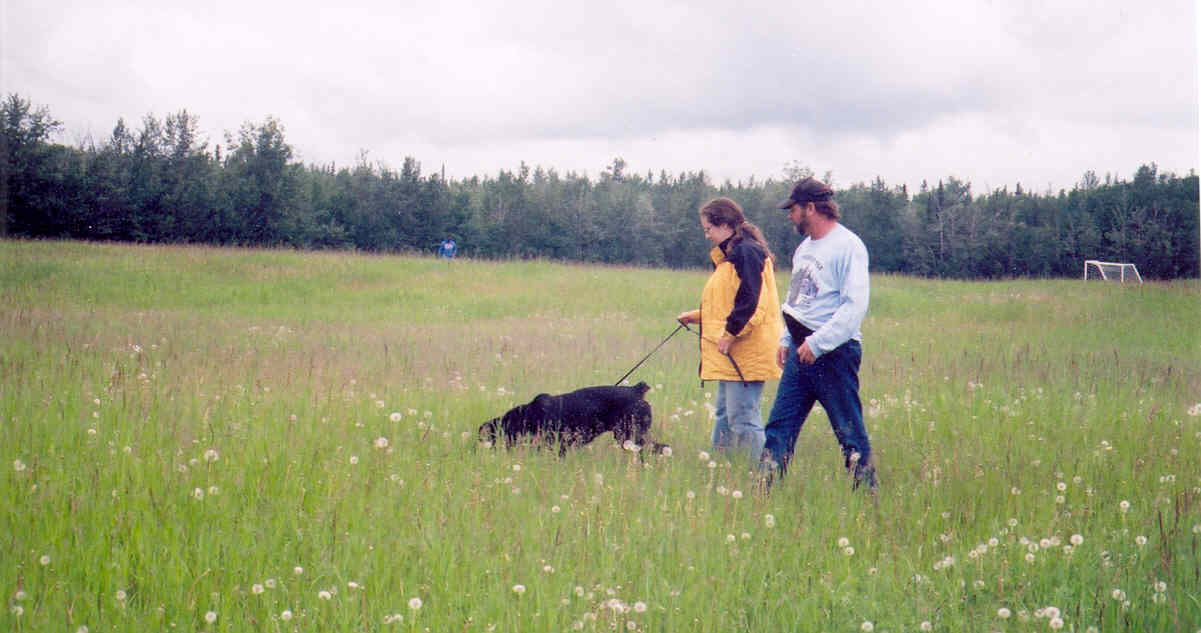 Tracking is an integral part of the Schutzhund work.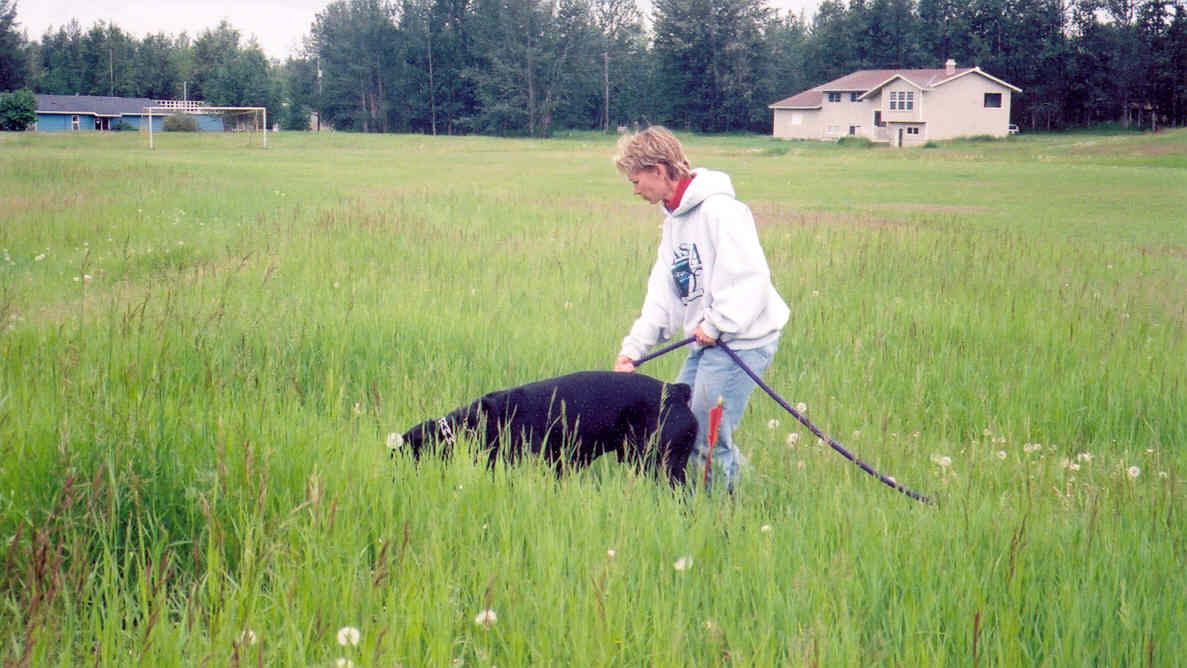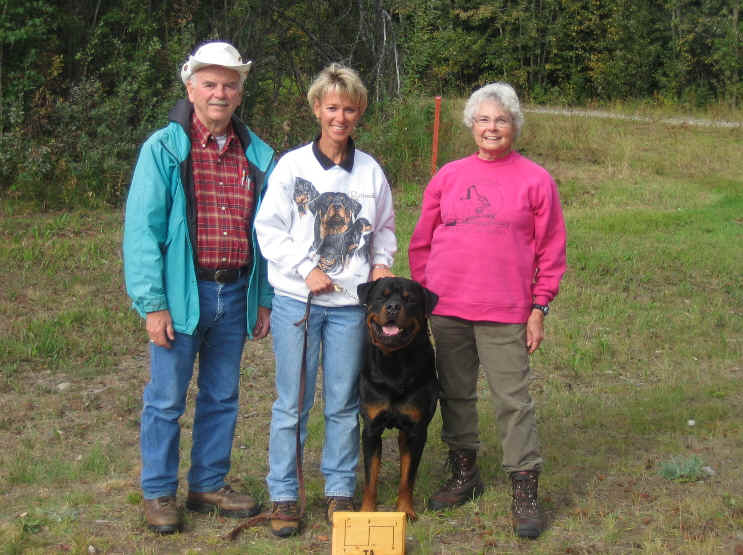 GNRC Member Pam Tittle and Jeneck's Roman Legion - earning their AKC Tracking Title
Protection or 'bite work' is the part of Schutzhund that most people think of. This training comes only after the dog has a solid foundation of obedience.